Welcome to 100 Rejection Letters!
100 Rejection Letters is a 4-week course that will teach you how to embrace creative risk, sidestep the fear of failure, move beyond your comfort zone, and learn to celebrate the inevitable rejection as helping move you one step closer to your goals...so that you can build a truly remarkable business.
Your mission, should you choose to accept it, will be to get 100 Rejection Letters, thereby proving to the world what a badass you are...and I'm going to show you how!
This program will teach you how to craft your goals, master the art of making the ask, and build the kinds of relationships that will lead to incredible opportunities—all while creating a habit of sustained action towards proactively going after what you want for yourself, your life, and your work!
You'll walk away with a heaping dose of confidence, a jam-packed toolbox, and the chutzpah to get yourself and your work out into the world.
The time to start is right now. (No. Really. Now.)
How We'll Roll:
Starting June 3, this 4-week class includes:
+ A 100 Rejection Letters starter kit and inspiration pack mailed to you (yay for snail mail!) which includes your rejection tracker and gold star stickers, an on-the-go notebook for all those brilliant ideas of yours, and inspiration prints to keep you motivated.

+ Weekly 90-minute live video teachings and complementary worksheet packs designed to help you clarify your goals, craft your plan, and start pitching your way towards your creative successes.
+ Two live 90-minute support sessions where you'll be able to get personal feedback on your assignments and address any roadblocks or next steps.
YOU'LL WALK AWAY KNOWING:
+ Goal-setting guidelines for your creative work...and how to get started on even figuring out what you want to make happen.
+ How to craft a pitch plan based on your specific goals, and the things you can (and should!) start doing before writing a single email.
+ Systems for tracking your pitches, managing the yes's, and learning from the no's so that they still become wins. #learningrules
+ Structure for evaluating your progress, evolving your goals, and finding the right kinds of support.
+ The fundamentals of next level pitching and how to apply aaaalll your learning to catapult your pitching and make the Big Asks.
+ And, most important of all, I'll teach you how to find the confidence and empowerment to use all of these tools to get to work on what you want for your life.
It's time to embrace your badass self and (finally!) start doing the work you're meant to be doing. Yes. You.
FAQ'S:

1. Is this going to be the one that gets me where I want to be in my business or creative career?

The truth is that no class is going to be the one to get you where you want to be. Only you are capable of doing that.
What this class will do for you is help you lay the foundation of creating your own opportunities. I'll teach you how to set goals. I'll teach you how to approach the pitch process, from crafting your pitch plan to building amazing relationships, to hitting send on that email and following up in the right way.
But...and this is a big but...you will still have to do the work. Nothing is going to happen for you unless you make a commitment to this project, and, in turn, your business and what it can mean to your life.
My ultimate goal: I'll give you the tools to know how to move forward and help you with the mindset shifts necessary for you to believe chane is possible. The rest is up to you. Are you willing to make that commitment to finding out what happens when you truly go all in on your creative work?
2. Are you going to make me pitch myself to Facebook groups or other things that make me feel skeezy? Am I going to have to make a bunch of cold calls?
Ugh. No. Here's what I know: selling your soul for profit is not a long-term strategy for success. It's not how I roll, and it's not what I teach.
My ultimate goal: to teach you how to craft a pitch strategy for YOUR business that matches YOUR goals and resonates with YOUR voice. Will you feel uncomfortable? Probably. Will you feel skeezy? Nope.
3. How much time will it take?
Often, the question running under the current of "how much time will it take?" is this: But I'm overwhelmed and I've already tried so many things and I don't know if I can possibly add one more to my plate.
To which I first say: Take a deep breath. And then one more.
And then I want to ask you a question: can you keep up the pace you're working at with the same results? What if something came along that helped you start getting traction on all the effort you were putting into your work? (Is this ringing your bell? I thought it might.)
What if everything else you've been doing while you wait for opportunities to land in your lap melted away and you made this project your priority? You might be less worried about time and more concerned with OMGCANISTARTALREADY?!
My ultimate goal: to empower you to create a habit of sustained action. So that you set goals and then determine priorities based on those. So that you know what you want and go out into the world to get it. Over and over again.
Sound exciting? (Because I know you're ready.)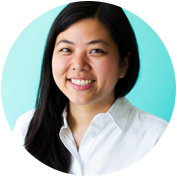 After completing 100 Rejection Letters, Christine went full-force in her scrapbooking business *and* landed a year-long residency with Adobe! #sorad
"Tiffany taught me how to start before I was ready and to say YES even when it's scary!"
- Christine Herrin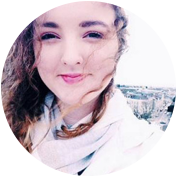 Indigo used her rejection letters to reach new clients and collaborations for her VA business and has been propelled into a grown-up-blown-up biz—waitlists, partnerships and classes...oh my!
"This program is AMAZING; the stuff of magic. It's literally life-changing."
- Indigo Colton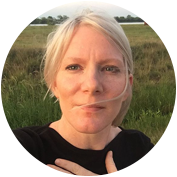 Heidi used her work in 100RL to focus on what she really wanted for her biz, develop and pitch new classes and products, and build strong, lasting relationships throughout her industry.
"Tiffany is brilliant! My business has blown up so much since starting this program!"
- Heidi Lowell